04. 02. 2017
ARTIST'S STATEMENT
Painting is for me the tool for expressing something that cannot be said… not only...Thanks to painting I can pass my narration of the environment, how I feel it, and create it. Painting is constantly evolving. My paintings bring access to the symbolism, colorfulness, and fragility of life. I note down some realistic scenes that I abstract into emotions. I am creating perfect worlds and situations of specific moments and facts that I´ve experienced and I experience through this medium. My inspiration is everyday life and the discovery of something new that fascinates and enriches me. Therefore, it is essential for me to travel and develop impulses for creativity. In the long term, I am dealing with the topic of sea and water. I mean the endless transformations of water and shades of blue color. I see water as a metaphor for life.
Photo: 2016_ Rožnov pod Radhoštěm, 3. Etáž.
Photo: 2017_ 2019, Bali, Indonézie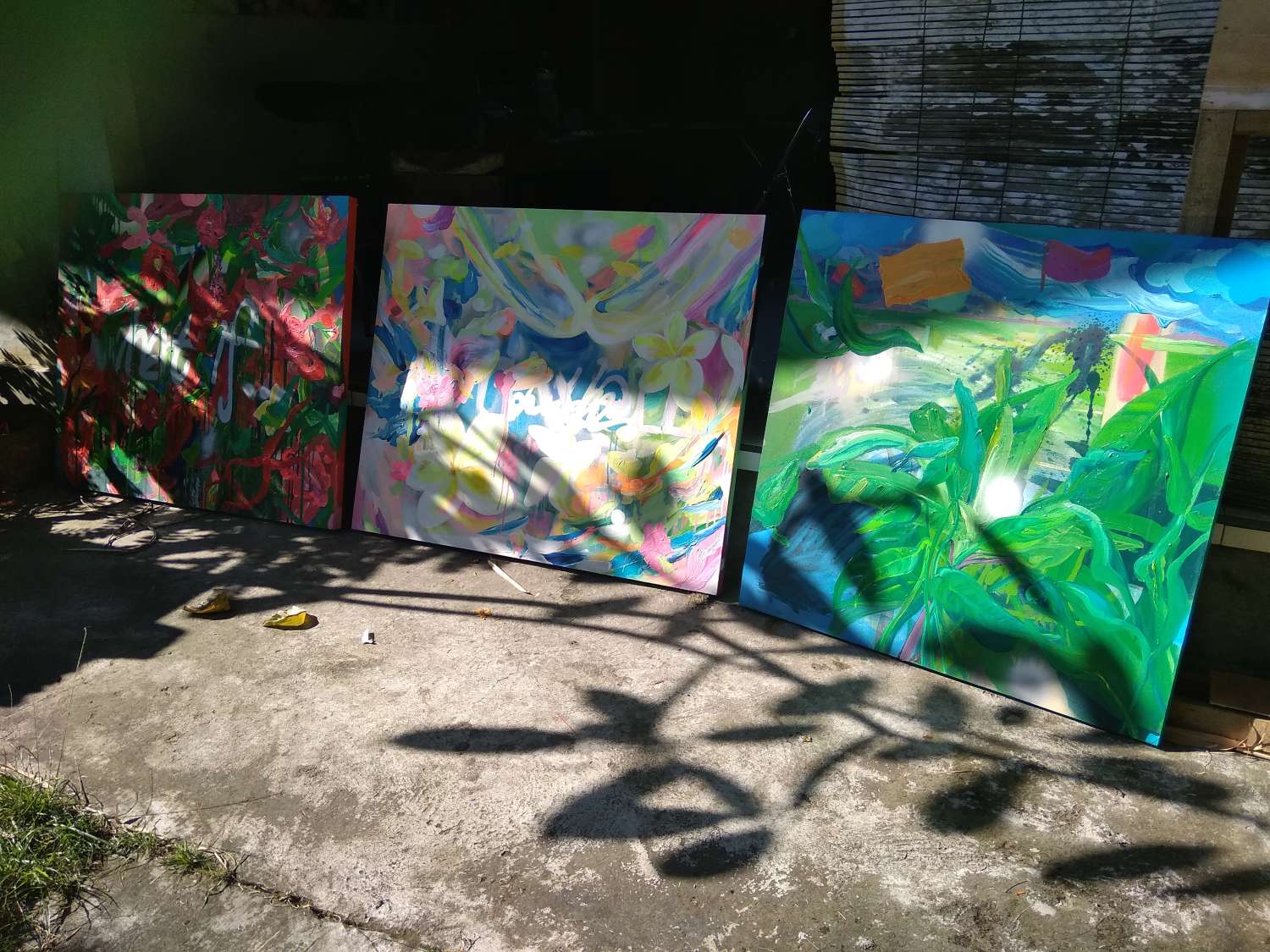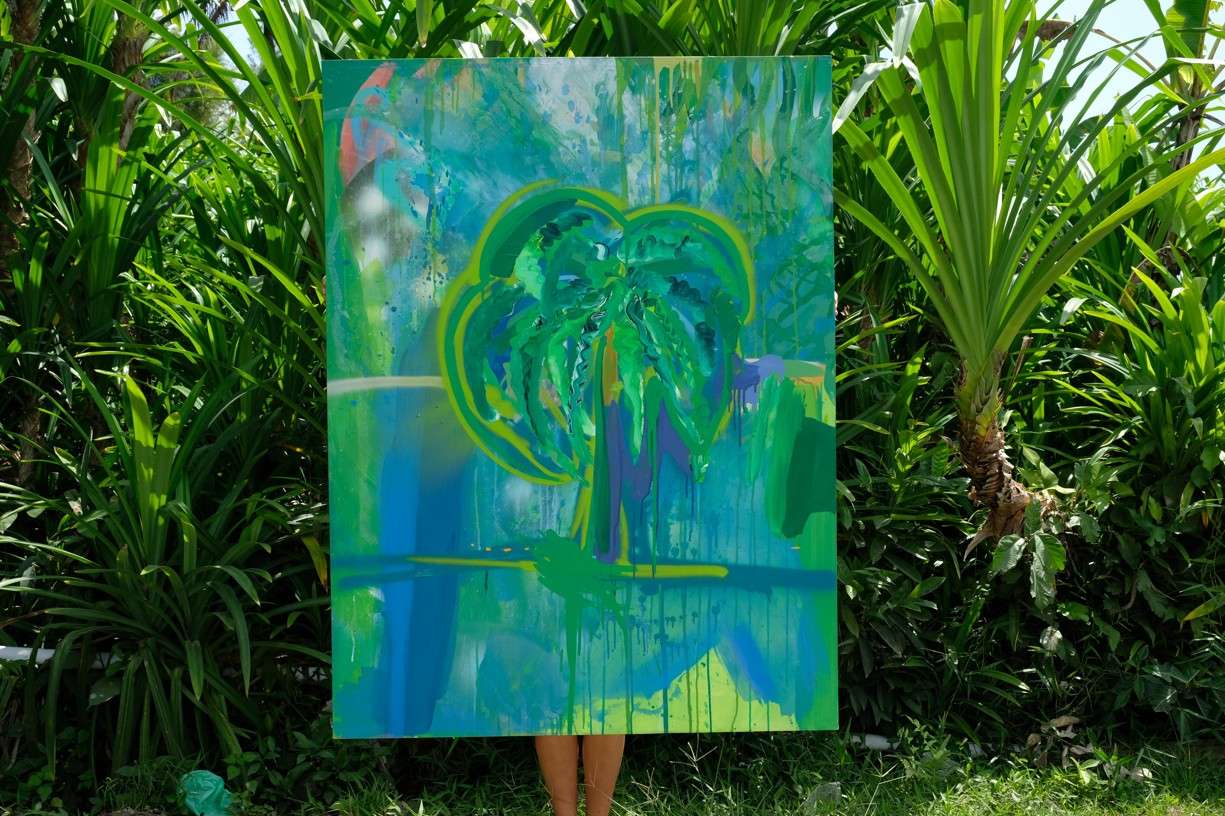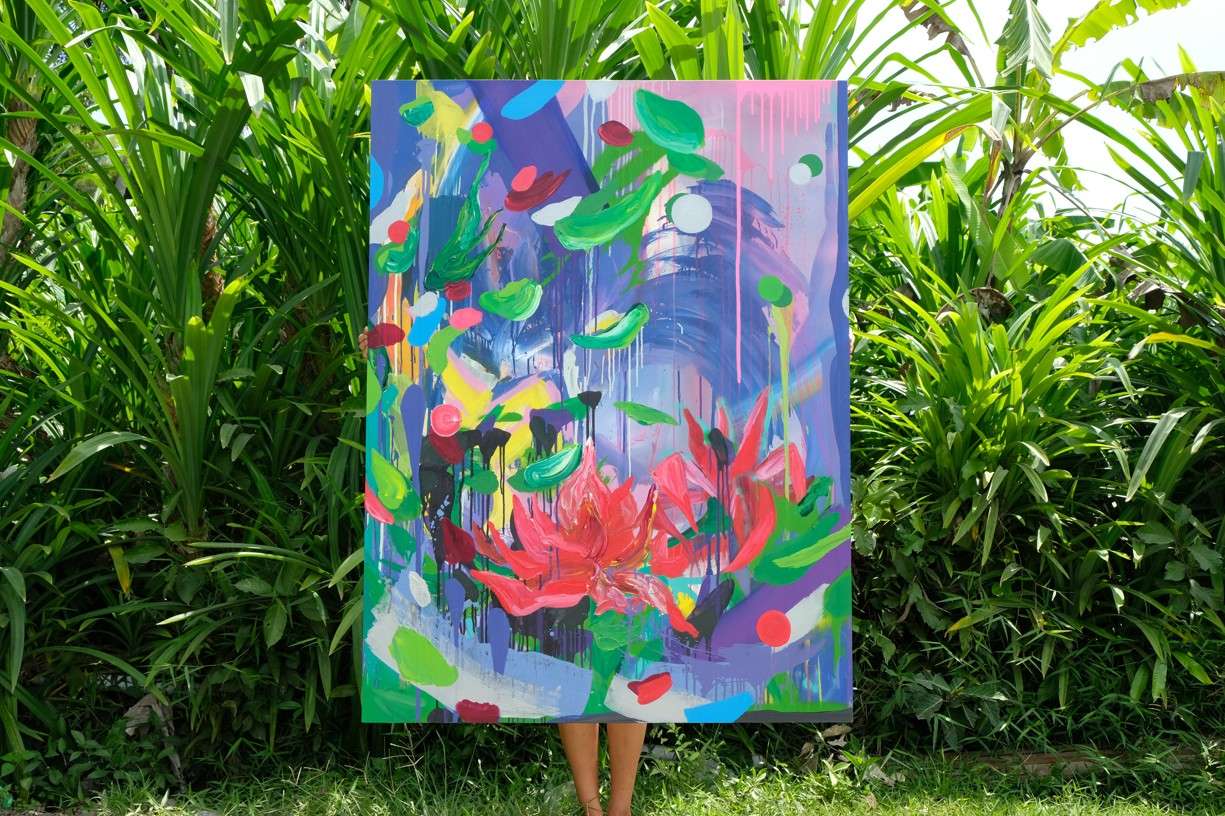 "Life is like the foam of the sea but we should enjoy it like the sea."
Color is the central and main point of my work. The story of the painting and its visual appearance is interdependent from color. Binding motif colors also have their importance in terms of symbolism. I am constantly discovering the possibilities that painting offers me. Creating harmony between eagerness to expressive gestures and subtle glazing. Liquidity seizes me, dripping paint, a layer of pasty coatings as a way of fixing the time and the moment you want to preserve and give him space. This creates content presence with reference to the past and a message for the future, such Magazines track. I work distinctly with the symbols that are the key to understanding. Thanks to them, I create and compose a story and I am seeking relationships between them. In my paintings you can find a symbol of fragility and femininity as lotus, rose, wings, diamond, or even paper boat, crown, anchor, star, and more. I put the fragile romantic approach to contrast with a strong expression. The roots of my work you can find at street art because frequently I used tools of these subcultures such as sprays and more, I was inspired by messages and signs on the streets. I was fascinated by font as one of the media of communication options and therefore sometimes I´m hiding words into my paintings.
My work on paper which is mostly black and white (ink drawing) I put into contrast with colors. In these drawings, I use symbols more specifically and in detail and so I tame dynamic. Also, I refer to the traditional techniques, I collect visual experience which materializes thus pass away.


"If you could say it in words there would be no reason to paint." Edward Hopper