02. 04. 2017
RADMILA BUCHLOVSKÁ_HOUSE OF ARTS OPAVA
MAYBE I AM TOO MUCH, BUT FOR SURE YOU ARE MORE /HOUSE OF ARTS OPAVA/ 2016
The House of Art will introduce artworks of artist Hana Mikulenková. Her new series deals with lotos – his symbolism and visual form. She is very authentic in her work, because some of paintings was created during her two-month tour of Asia. Creating contrast.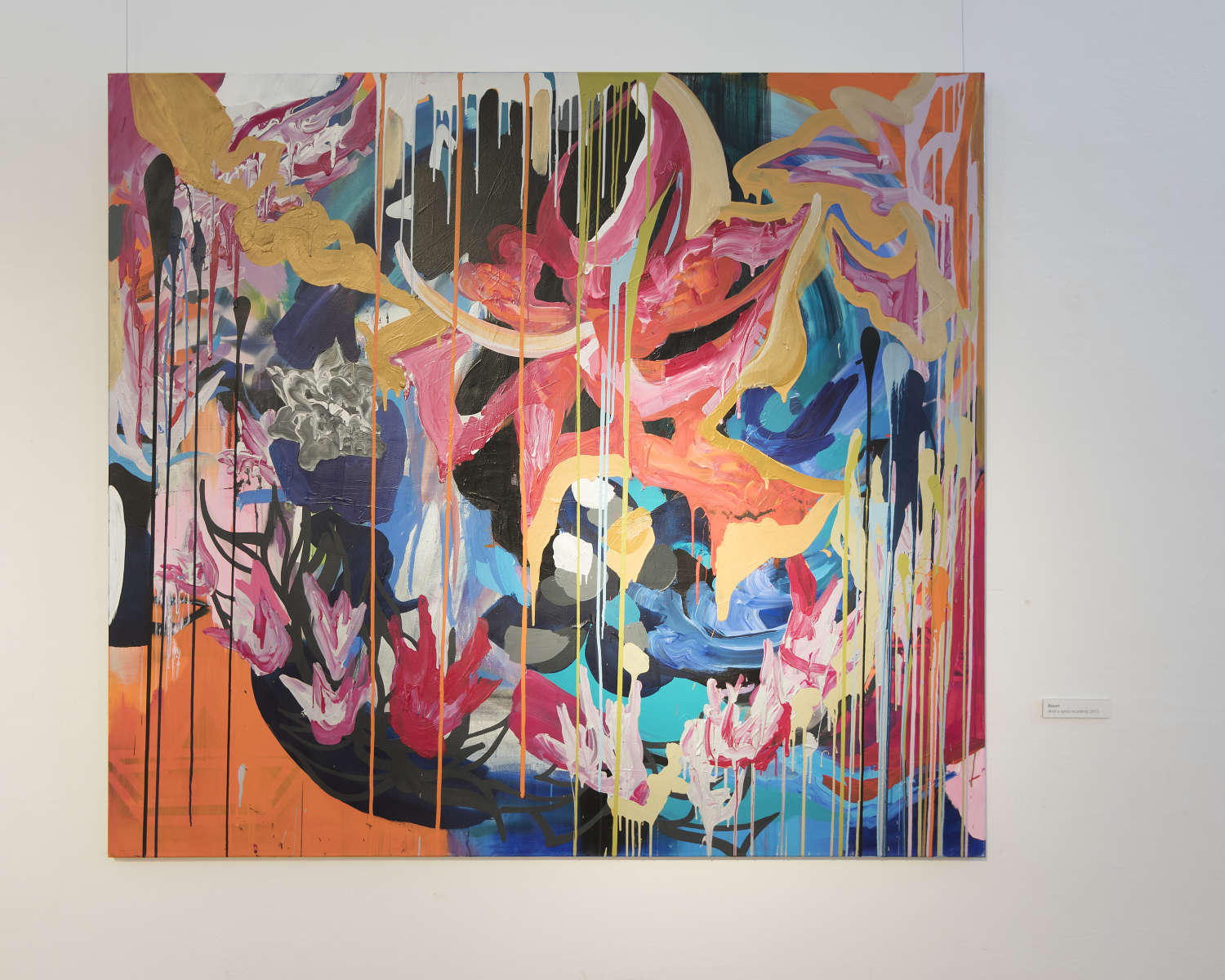 This is what you can see at the first sight. On one side, canvasesare very clear, bright and vital with almost impasto layers of bright colors of gestural painting. Colouring, light, fierceness, but also humility crosses Mikulenková´s work, the effect of intense colors expresses joy of presence and possibilities in many layers. On the other side, Mikulenková offers different approach with precise black and white line ink drawinginfluenced by residing in Asia.
Some of the drawings were created on Malaysian beaches, some later based on paintings in sketchbooks, photographs, memories and inspiration in their home studio in Rožnov. Painter experimets with drawing ink, calligraphic brushes and traditional techniques. The author, however, connects her work with symbolism, which is the mainelement of her work, and she use it to tells stories and personal message.Her paintings often refer to topics such as water surface,vegetation, wings, roses, lotuses, crowns and diamonds or skulls. On the author's paintings these toppics appear in many layers. Sometimes you can recognize them at the first sight, sometimes they speak to us as hidden in abstract shapes.
Hana Mikulenková was born in 1985 in Valasske Mezirici. In 2011 she graduated in the IV. studio led by prof. Ivana Csudaia, subject Painting and other media at the Academy of Fine Arts in Bratislava. During her studies she attended internships at universities in Thessaloniki, El Salvador and Lisbon.